🎤 Interview with mono
2023年 10月 14日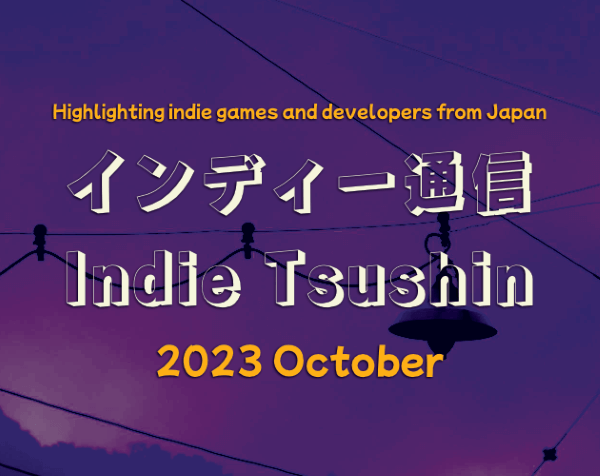 This article was featured in our
2023 October issue
. Check out more articles and interviews in the full issue.
We got to speak with mono making the colorful and satisfying action roguelike IGNISTONE!
---
English (Translated)

Translated by Renkon

Please tell us a little bit about yourself.

I'm mono, and I am a solo game developer affiliated with Kodansha Game Creators' Lab. On October 3rd, I released IGNISTONE, a roguelike action game focusing on parrying attacks.

How did you get started making games?

I started making them in order to study programming.

I read in your profile that you studied game design at NYU. What was your student life there like? What kinds of things did you learn about game design?

At NYU, I spent my time single-mindedly making games. There were many hands-on courses at NYU, and most of them involved making games and then critiquing them. The number one thing I was told about game design was to think about the experience that the game creates, and how the game you are making can convey that experience.

Can you tell us about some of your favorite games and genres?

My favorite games are the Paper Mario series. I think that is evident in the atmosphere and visuals of IGNISTONE.

Please tell us about IGNISTONE!

IGNISTONE is a roguelike action game with a focus on parrying. Although it is simple enough to play with only one hand, you can enjoy the tension of parrying at the right moment.

Can you tell us about the process of making IGNISTONE? Was it different from the way you approached making your other games?

There was no difference to how I worked on other games. I based it on the first ideas I had, then refined it through frequent playtesting.

What was the most challenging part of making IGNISTONE?

The biggest challenge was limiting the gameplay to two actions, attack and defend, and making that fun.

Is there anything in IGNISTONE to which you want to draw the player's attention?

I focused on the fun and satisfying feeling of parrying.

Can you tell us about some of the events where you showed off IGNISTONE, and what kind of feedback did you get from players?

Seeing so many people enjoying the parry just as I had hoped they would, it made me so happy.

I saw a video of the game when it was still in early development. Back then, the player had a jump to avoid attacks. Can you tell us how you developed the current parry system?

The jump was removed during playtesting. The parrying system had been there from the start of development, but during playtesting, I realized that jumping was a hindrance to the parry system.

Which is your favorite enemy character design?

Patamame. The way it flies is cute and I like it.

Do you have any indie games that you'd like to shout out? What do you like about them?

I like Slay the Spire. It's a deck-building roguelike, and I recommend it for its strategy and great balance.

Do you have any messages for your players?

It is packed with tons of love, so I would be really happy if you fully enjoyed IGNISTONE.

Thank you for sharing your thoughts with us!
---
日本語

自己紹介してください。

講談社ゲームクリエイターズラボ所属の個人ゲーム開発者monoです。ジャストガード特化のローグライクアクション「IGNISTONE」を10/3にリリースしました。

ゲーム作りを始めたきっかけはなんですか。

プログラミングの勉強のために作り始めました。

プロフィールでNYUでゲームデザインを学んだと拝見しました。どのような学生生活を送ってらっしゃいましたか。ゲームデザインについてどんな事を学びましたか。

NYUではひたすらゲームを作る学生生活を送っておりました。NYUでは実践的な講義が多く、課題でゲームを作り、それを批評しあうような講義がほとんどでした。ゲームデザインについて一番言われたのは、ゲームが作る「経験」を考えることで、作っているゲームがどのような経験を作るかを一番に考えろと言われてました。

もしよろしければ、ご本人にとって一番好きなゲームや好きなジャンルをご紹介お願いします。

一番好きなゲームはぺーパーマリオシリーズです。「IGNISTONE」の雰囲気や見た目にも表れていると思います。

この度の「IGNISTONE」という作品についてご紹介お願いします。

「IGNISTONE」はジャストガード特化のローグライクアクションです。片手で楽しめるシンプルな操作性ながら、ジャストガードの緊張感が味わえます。

「IGNISTONE」を作るときに、どのようなプロセスで作成しましたか。他のゲームを作るときと何か違いがありますか。

他のゲームとの違いはありません。最初のアイデアをベースに、頻繁にテストプレイを重ねながら作っていきました。

「IGNISTONE」を作成するにあたり最も挑戦したことなどはありますか。

アクション部分を「攻撃」と「防御」の2つだけにしつつ面白くすることが、最も挑戦したことです。

「IGNISTONE」において、プレイヤーに伝えたいこだわったポイントなどありますか。

ジャストガードをする面白さと気持ちよさにこだわりました。

「IGNISTONE」についていくつかのイベントへ出展されていますが、来場のお客様の反応はどうでしたか。

自分が期待していたジャストガードの気持ちよさを楽しんでくれた方が多く、とても嬉しかったです。

開発初期のころの動画を拝見しました。プレイヤーがジャンプをする場面などもありました。現在のジャストガードを中心としたシステムにした経緯などを教えてください。

これはテストプレイをしていくうちに削っていきました。開発初期からジャストガードはあったのですが、テストプレイをしていくうちに、ジャストガードのシステムの邪魔になることに気づいた感じです。

好きな敵キャラのマメで一番好きなデザインは何ですか。

パタマメです。飛んでる姿が可愛くて好きです。

おすすめのインディーゲームはありますか。おすすめのポイントも教えてください。

「Slay the Spire」です。デッキ構築型ローグライクなのですが、おすすめポイントは戦略性の多さとバランスの良さです。

プレイヤーの皆さんへ何かメッセージがあれば一言お願いします。

色々な遊び心を詰め込んだので、「IGNISTONE」遊び尽くしてくれると嬉しいです。

この度はインタビューにご協力いただき誠にありがとうございます。

Follow mono on Twitter
@mono2568
. Find more information about
IGNISTONE
on the Kodansha Creators' Lab website.