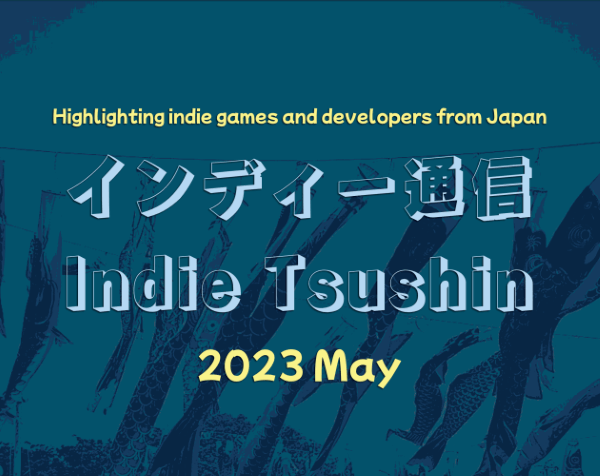 This article was featured in our 2023 May issue. Check out more articles and interviews in the full issue.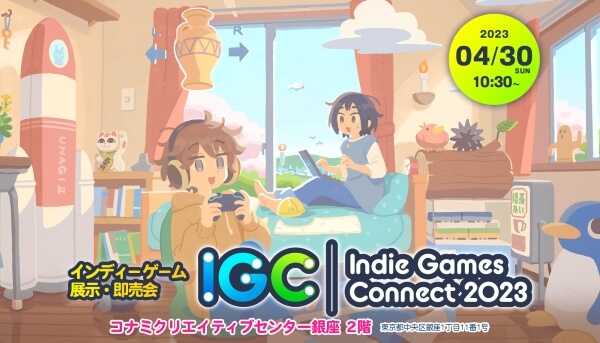 Yesterday we went to the second Indie Games Connect! It is a free event hosted by Konami in Ginza, Tokyo. Along with exhibiting dozens of indie games, there were also seminars and contests. We mostly stuck to the games floor however, which was packed with people. In fact, there were so many people that when we left for lunch and came back, we couldn't get back in without waiting in line for over an hour! Since there was only about two hours left before the event closed anyway, we decided to go back home and participate remotely (read: watch trailers and download demos). It's too bad that we didn't get to spend as much time on the show floor as we had planned, but in the roughly two hours we were there, we still managed to get our hands on some fun goodies!
Here are fifteen of the titles that we checked out, either in person or from home! And as you might imagine, there was quite a bit of overlap with Tokyo Sandbox from two weeks ago and March's Tokyo Indie Games Summit, so be sure to check those out too if you haven't yet!
---
---
---
---
---
---
---
---
---
---
---
---
---
---
---