It's time for the 2023 May issue release of インディー通信 Indie Tsushin! Can you believe that this marks six months of releases? Thank you so much for reading along, we truly appreciate you all!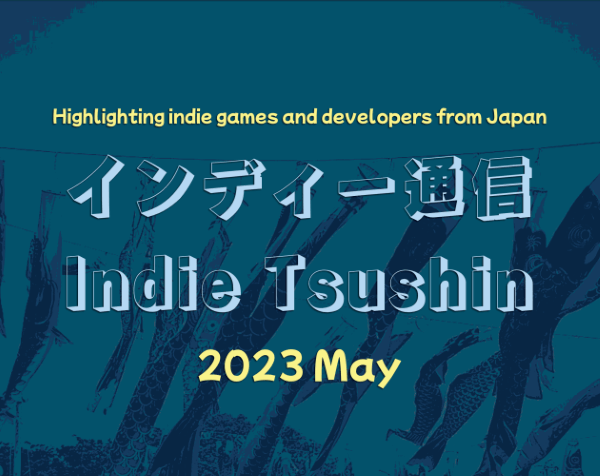 This digital issue is available to read in browser, or downloaded as PDF, ePub, and MOBI files. Daikon and I worked very hard on putting this together, and we hope you enjoy the issue!
Other announcements
Announcing the 2023 Spring Collection!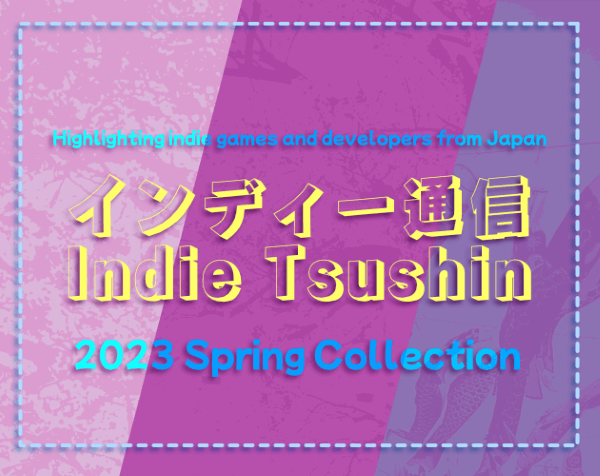 We've bundled together the March, April, and May issues into the 2023 Spring Collection! Getting this is a way to support the site for a minimum of $10 and snagging all three issues in one convenient itch page. It's also currently in a bundle with the 2023 Winter Collection, where you can pay a minimum of $15 for all six issues! If you want to see Indie Tsushin grow, please consider getting the 2023 Spring Collection, or sharing it with people that you think would be interested in reading about Japanese indie games!
Indiepocalypse Presents: Indie Tsushin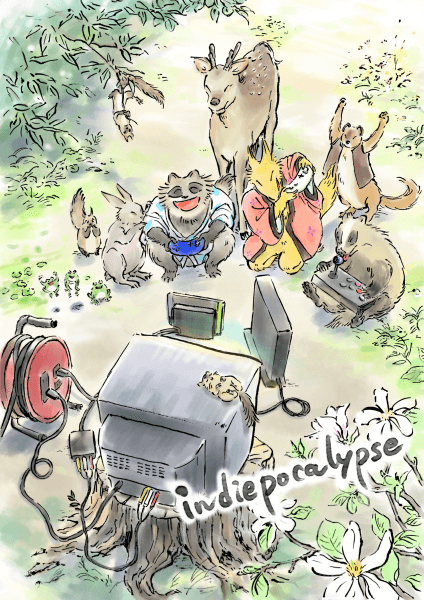 Our special issue of Indiepocalypse broke even, so now it's been passed over to us! To celebrate, I added some community copies, so be sure to grab them and see how Indie Tsushin got started! I also wrote a personal blog entry about working on this.
Gauging interest for a Mailbag Section in monthly issues
I'm trying to see if anyone would be interested if I started a Mailbag Section for future monthly issues. This would be like your classic Letters to the Editor sort of deal, where people can send in a short comment about Japanese indie games they've played lately or respond to anything covered in previous issues, that kind of thing. I really want to try something like this because I want to know what readers are thinking. But I'm also afraid that nobody will send anything in, so I want to be sure there's enough interest before I start. 😅
I opened a poll on Mastodon that runs for a few more days, so if you are on the Fediverse then I'd really appreciate if you could let me know your honest opinion. If you don't make it in time to vote, don't worry about it, you can just reply to me there or on cohost. Thank you so much for your feedback!
Summer vacation
Just a heads up that we are planning to combine our June and July issues and release it on June 30, with the next release in August. This is so that we can have a bit of a summer break! We may still update the blog during July, but if we do, those articles will go in the August issue, and we will be skipping the July release.
ICYMI
Housekeeping
I've started adding banners to archived blog entries so that you can see which issue they were in! They look like this: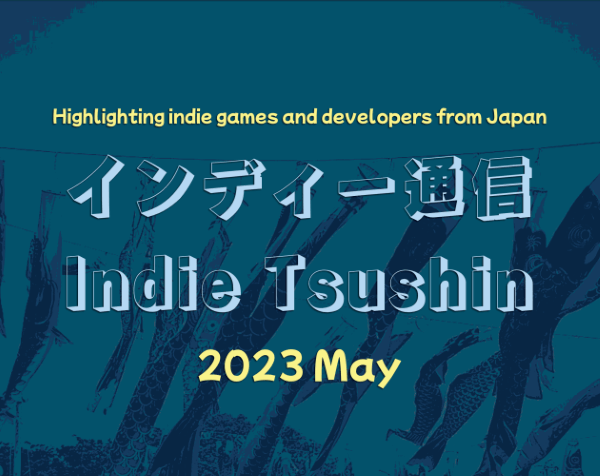 This article was featured in our 2023 May issue. Check out more articles and interviews in the full issue.
I also went back and shrunk down all of the images in the EZMReader files for all the back issues. They should now load much quicker in your browser now!
Get the 2023 April issue!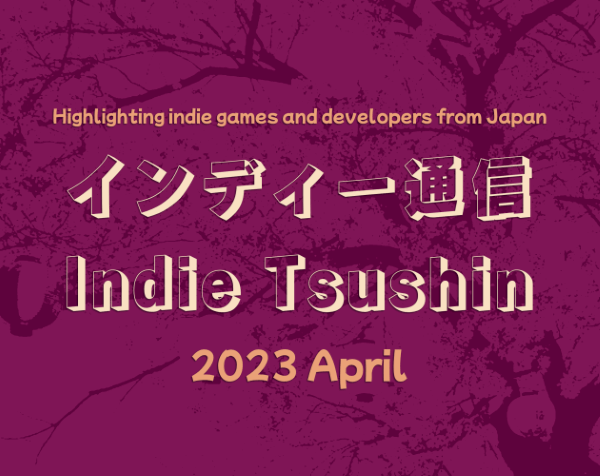 Check out the 2023 April issue and its games if you haven't yet!
Happy Hour!
Subscribe to our YouTube channel and tune in every Thursday from 9PM for Happy Hour, a bilingual show introducing some indie games!
And now, a word from our sponsors
Just kidding! インディー通信 Indie Tsushin is ad-free, does not (and will never!) run sponsored content, and is mostly made by two people in their spare time. We write the articles, buy the games out of pocket, conduct and translate the interviews, lay out and edit the website and zines, pay for hosting and recording equipment, and so on. We do all this because we are gigantic nerds and hope that more people can play and appreciate Japanese indie games and their developers. We would gladly do it even if we never made a single yen from this.
BUT! If you enjoyed the zine, please consider paying for it! Any amount would be more than enough, and would go a long way towards boosting our morale and keeping us going. Not only that, it lets us pay guest writers to appear in the zine! If you can't afford to donate, don't even worry about it! Indie Tsushin will always be available to read for free and will never go behind a paywall. You can also help us a ton by sharing our blog links, and by rating and reviewing our zines on itch. Thank you so much for all of your kind support!
That's all for now, but be sure to check back in soon for more articles! Hope you have a great Golden Week and enjoy playing lots of good indie games!