It is the last Friday of the month, which means it is time for another issue of the インディー通信 Indie Tsushin zine!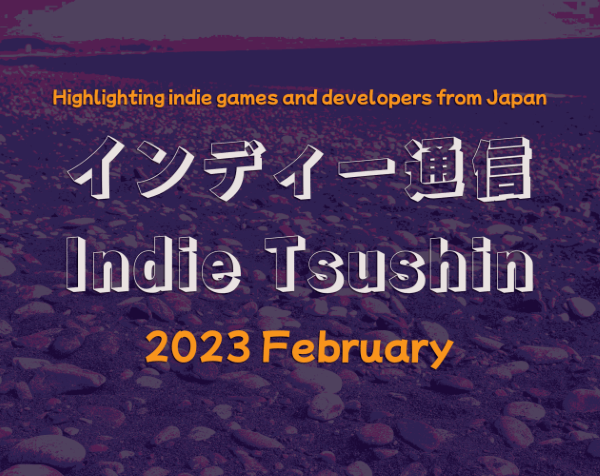 This digital issue is available to read in browser, or downloaded as PDF, ePub, and MOBI files. Daikon and I worked very hard on putting this together, and we hope you enjoy the issue!
I have to confess that this month was quite tough for me health-wise. I do apologize for the slightly thinner issue this time around and for the long drought during the first half of February! I am so grateful to Daikon for stepping up and writing quite a few of the articles this month. I am working on getting my health back, so I hope that the updates are a bit more stable in March!
More announcements
Announcing the 2023 Winter Collection!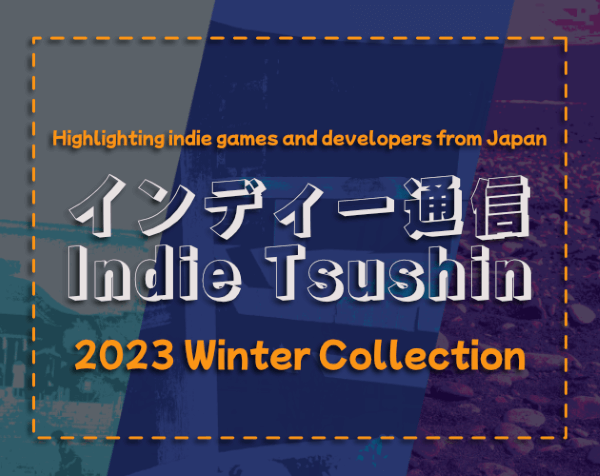 I've bundled together the 2022 December, 2023 January, and 2023 February issues into one collection of zines that you can buy on itch for a minimum of $10! I'm trying to raise some funds to commission writers to contribute to the zine in future. This is still very much in the planning stages, but it is something I really hope to bring to fruition sometime this year! If you want to see Indie Tsushin grow, please consider getting the 2023 Winter Collection, or sharing it with people that you think would be interested in reading about Japanese indie games!
March events
Spring means lots of cool stuff to look forward to, like the Tokyo Indie Games Summit on March 4th! Daikon and I will be walking around and playing a bunch of games there. Follow us on Mastodon to see our live-toots about it!
ICYMI
Happy Hour! Steam Next Fest Special!
We streamed a two-part special feature of Happy Hour covering some of the demos we played during the 2023 February Steam Next Fest!
That's all for now, but be sure to check back in soon for more articles! Hope you are staying warm and playing lots of good indie games!