Wow, I can't believe we made it through a quarter of 2023! Here is the latest and greatest issue of インディー通信 Indie Tsushin!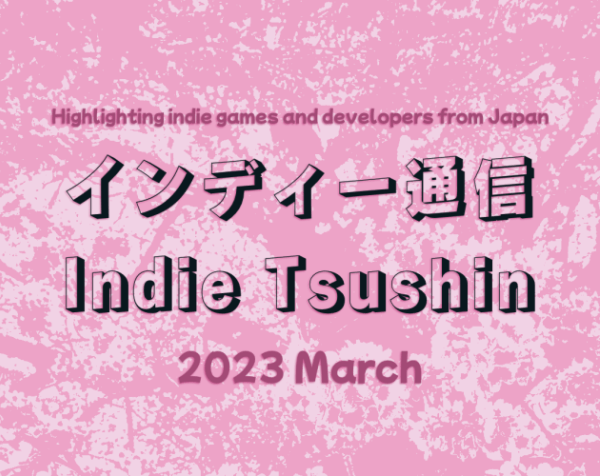 This digital issue is available to read in browser, or downloaded as PDF, ePub, and MOBI files. Daikon and I worked very hard on putting this together, and we hope you enjoy the issue!
We've already got a full load of stuff we want to cram into the April issue, so look forward to more game profiles and interviews soon!
April events
Speaking of stuff we want to do in April, we're gonna check out Tokyo Sandbox on the 15th and Konami Indie Games Connect on the 30th! Daikon and I will be walking around and playing a bunch of games at both events. Follow us on Mastodon to see our live-toots about it!
ICYMI
Get the 2023 Winter Collection!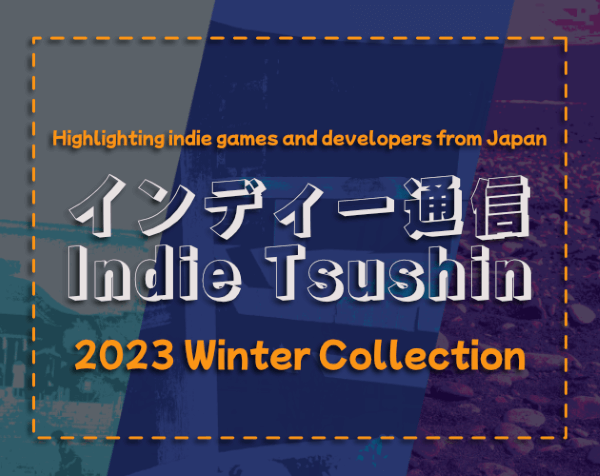 I've bundled together the 2022 December, 2023 January, and 2023 February issues into one collection of zines that you can buy on itch for a minimum of $10! I'm trying to raise some funds to commission writers to contribute to the zine in future. This is still very much in the planning stages, but it is something I really hope to bring to fruition sometime this year! If you want to see Indie Tsushin grow, please consider getting the 2023 Winter Collection, or sharing it with people that you think would be interested in reading about Japanese indie games!
That's all for now, but be sure to check back in soon for more articles! Hope you are staying warm and playing lots of good indie games!